Happy International Safe Abortion Day- September 28Who We Are:

Advocates for Women's Empowerment (AWE) was formed in 2012 in response to a vote by the Unitarian Universalist General Assembly to support reproductive justice as a faith.
We have grown since then, into a wide community of activists. We welcome members and allies from all faiths, communities, ages and genders; reproductive issues effect everyone. AWE also collaborates with other organizations to build solidarity, unified as a larger group in the fight for reproductive justice.
We support the following rights for all
:
1) Raising children in safe and healthy environments
2) Planned and healthy pregnancies
3) Prevention or ending of unwanted pregnancies
4) Freedom of sexuality, culture & faith without oppression
5) Access to healthcare
6) Economic equality and opportunity
7) Access to comprehensive, fact-based education
8) Racial and cultural equality
What we do
:
Advocacy
Fundraising
Workshops and speakers
Volunteering
Community-building
Awareness-raising
Vote!
It's an especially important time to get pro-choice candidates in office. Join us!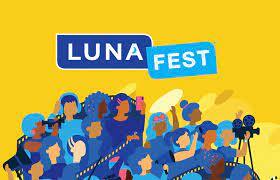 See below for LUNAFEST!
The show will be held on
November 5th at 7pm at Concord Academy
!
It's a great way to see some amazing films with your friends while supporting a worthy cause. Proceeds from Lunafest always support organizations that serve women. See below for ticket info.